A powerful cloud solution to support your backup strategy
Secure your data quickly, cost-effectively, and in certified data centers.
Try now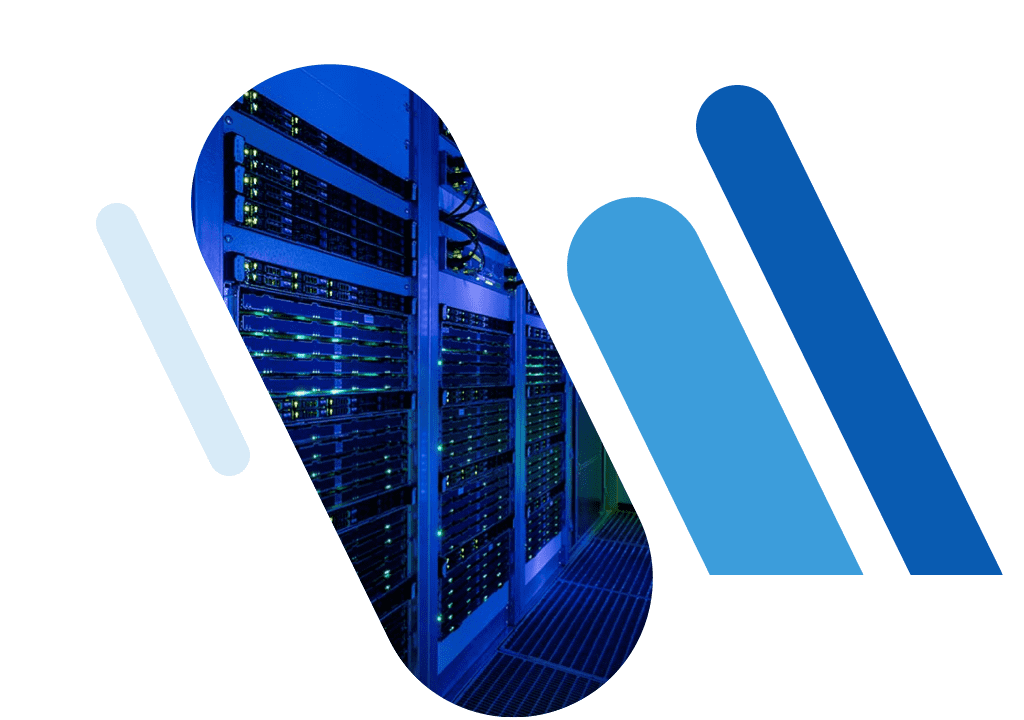 Backup for all application scenarios
IONOS Compute Engine has a fully-integrated backup function offering secure data storage for all backup application scenarios. IONOS Cloud allows you to back up and restore your data directly and without any hassle.
Features include:
Full and/or incremental backup
Rapid disaster recovery and complete data restore
Easy data migration
Encrypted data storage in ISO-certified data centers
IONOS Cloud allows you to quickly and efficiently back up data and images from your applications, as well as data from applications that run on-premise or in private clouds in commonly used virtualized environments such as VMware or Hyper-V.
Your benefits at a glance:
Protect your company's IT systems with comprehensive and reliable image-based backups
Restore entire systems, files, database elements and applications
Versatile and compatible with most common operating system environments
No license fees
Utility billing
Straightforward design and implementation of a backup strategy
Learn more about the benefits and features of our backup solution in our webinar.
Versatile and compatible
The integrated IONOS Cloud backup system is exceptionally versatile, supporting most common platforms:
The following commonly used Server and Desktop operating systems are supported
Windows Server 2016 – all installation options, except for Nano Server
Windows Server 2012/2012 R2 – all Editions
Windows Server 2008 R2 – Standard, Enterprise, Datacenter, Foundation, and Web editions
Windows Server 2008 – Standard, Enterprise, Datacenter und Web editions
Windows Small Business Server 2008
Windows Storage Server 2003/2008/2008 R2/2012/2012 R2/2016
Windows 10 – Home, Pro, Education, Enterprise, and IoT Enterprise Editions
Windows 8/8.1 – all editions (x86, x64), except for the Windows RT Editions
Agent for Office 365
Agent for SQL, Agent for Exchange, and Agent for Active Directory Each of these agents can be installed on a machine running any operating system listed above and a supported version of the respective application.
CentOS from 5.x
Debian from 4
Fedora from 11
SUSE Linux Enterprise Server 10, 11 and 12
Oracle Linux from 5.x
CloudLinux from 5.x
Linux with kernel from 2.6.9 to 4.15 and glibc 2.3.4 or later
Linux from 4.x
Various x86 and x86_64 Linux distributions, including: Red Hat Enterprise
Linux
OS X Mavericks 10.9
OS X Yosemite 10.10
OS X El Capitan 10.11
macOS Sierra 10.12
macOS High Sierra 10.13
Hyper-V
Hyper-VWindows Server 2008 (x64 only) with Hyper-V
Windows Server 2008 R2 with Hyper-V
Microsoft Hyper-V Server 2008/2008 R2
Windows Server 2012/2012 R2 with Hyper-V
Microsoft Hyper-V Server 2012/2012 R2
Windows 8, 8.1 (x64 only) with Hyper-V
Windows 10 – Pro, Education, and Enterprise editions with Hyper-V
Windows Server 2016 with Hyper-V – all installation options, except for Nano Server
Microsoft Hyper-V Server 2016
Virtuozzo 6.0.10
Workstations
Physical servers
Virtual servers
How to back up your cloud applications in the IONOS Cloud
It couldn't be easier to back up cloud applications and workloads in IONOS Cloud:
Create backup units in our Data Center Designer (DCD) and assign any virtual servers to be backed up.
After the first, full backup, only incremental backups are taken.
Even for existing workloads on virtual machines in private or public clouds, a backup agent can be installed retroactively and the backup resumed at a later date. A backup or migration to the IaaS cloud can also be performed from on-premise VMware installations. In principle, any system can be migrated to the cloud using the backup solution.
With the new REST API Version 5, you can control the creation of backup units and deployment of new systems to be included in the backup. You can also use all native APIs from Acronis in addition to the DCD and cloud API.
Acronis as a strong backup solution partner
IONOS Cloud offers this backup solution in partnership with backup pioneer and market leader, Acronis. A theoretically unlimited volume of data can be stored in fully-certified ISO 27001 data centers. Data cables with capacities of up to 10 GBit/s ensure seamless data throughput, even for full backups.
See for yourself!
Want to get the most out of your backup solution? Watch our free, 30-minute webinar to learn:
How to create and manage backup units in the Data Center Designer
Which features and functions the Backup Management Console offers
How to manage your backup and recovery plans
How to install backup agents