White Paper
Service Management in the Public Cloud
Sourcing in the digital transformation
Learn more about the development, relevance and significance of IT service management as an integral part of a public cloud strategy.
How the ITIL service lifecycle can help to identify the relevant processes for users and providers.
Questions about ITIL that you need to ask your cloud provider.
Publishers:Crisp Research AG & IONOS Cloud Cloud Inc.Length: 18 PagesReleased: 2016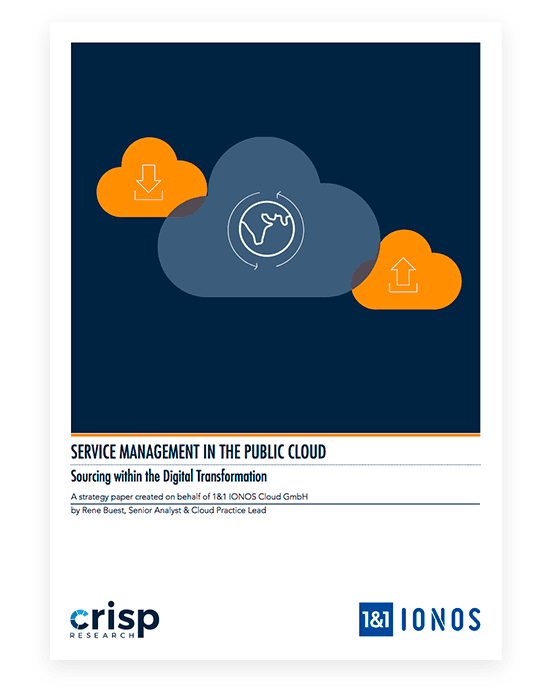 Professionalize your business with the Compute Engine!
Your future-proof IaaS solution by IONOS — Made in Germany