White Paper
The first step is easier than it seems
Digitization with IaaS cloud computing by IONOS by 1&1.
Read here how SMEs can reap the rewards of digitisation.
What companies need to consider when taking the first step into the cloud (checklist).
How a competent partner can help you build IT infrastructures in the cloud.)
Publishers: IONOS by 1&1 Cloud Inc.Length: 17 PagesReleased: 2017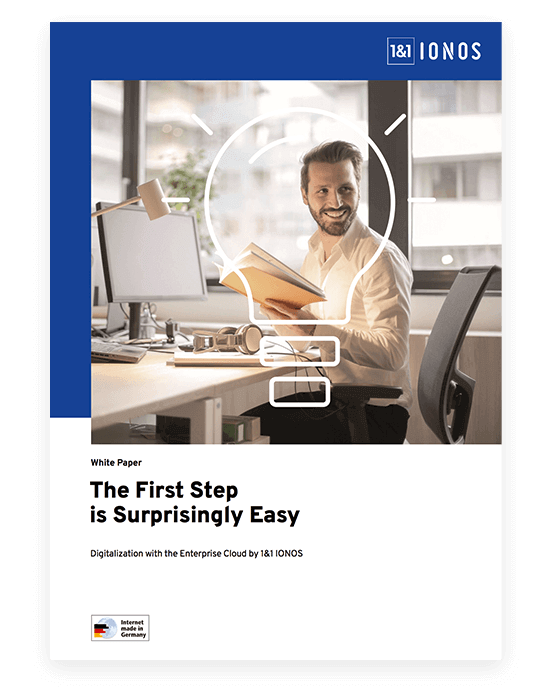 Professionalize your business with the Compute Engine!
Your future-proof IaaS solution by IONOS — Made in Germany