White Paper
System House 4.0
System houses and integrators in the digital transformation.
Learn how system houses can rise to the challenges of the digital transformation.
Obtain an overview of business models that will shape the future in public and multi-cloud environments.
The challenges faced by IT service providers in the areas of strategy, portfolio and partner selection.
Publishers: Crisp Research AG & IONOS by 1&1 Cloud GmbH Length: 27 Pages Released: June 2017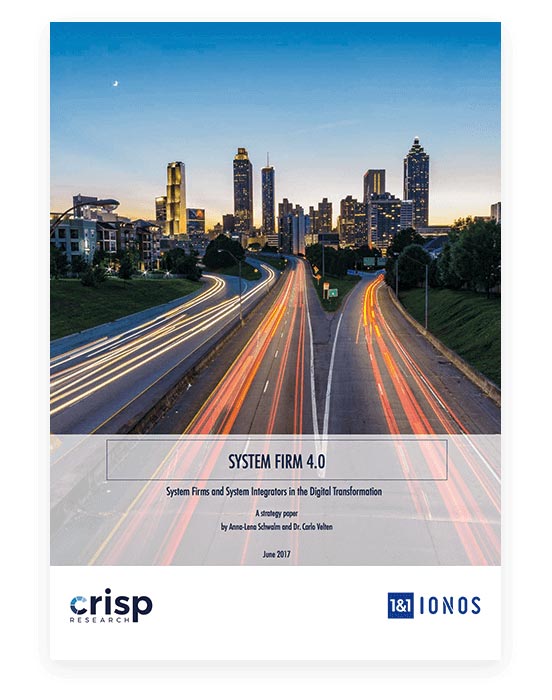 Professionalize your business with the Compute Engine!
Your future-proof IaaS solution by IONOS — Made in Germany