White Paper
Public Cloud
The successful route to digital transformation.
Why the public cloud can turbo-power the digital evolution.
Learn more about dynamic and static IT infrastructures, as well as quick wins in the public cloud.
What CIOs need to consider in their cloud strategies.
Publishers: Crisp Research AG & IONOS Cloud Cloud Inc.Length: 18 PagesReleased: 2015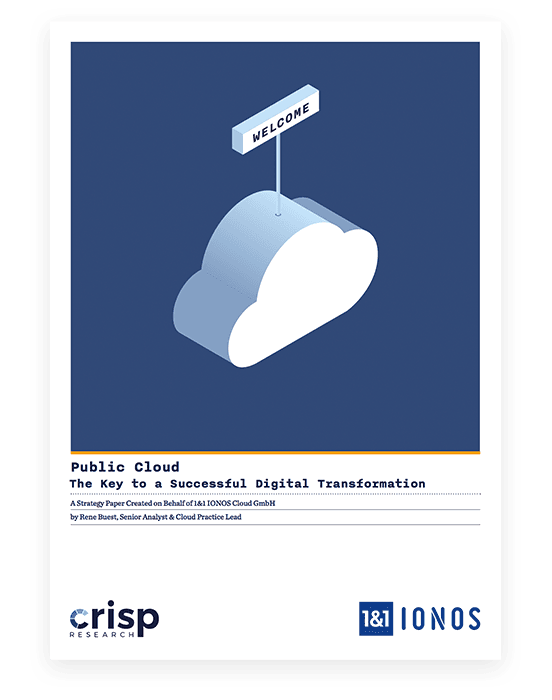 Professionalize your business with the Compute Engine!
Your future-proof IaaS solution by IONOS — Made in Germany